K and R Digital Media Forensics: 24/7 worldwide litigation support services
Having 41 years of experience in the print, computer, audio, and video studio business as K&R Digital Media Productions (KnR.net), KandR Forensic has an unparalleled edge. When you are confronted with computer data recovery, voice identification, authentication, cell phone investigation, digital audio, video, or print evidence, call Ken at KandR Forensic.
Be prepared to discuss the matter at hand. We will decide on the best plan of action. The effectiveness of presented evidence can hinge upon the quality and clarity of the presentation.
Still not convinced??? For more information, call us today!
248-557-8276
Computer Forensics, Digital Forensics, and Audio & Video Forensics Services In Detroit, Grand Rapids, Sterling Heights, Ann Arbor, Southfield, Warren, MI, and the Surrounding Areas
Audio Forensic Expert for Digital Audio Enhancement & Voice Identification
Our audio enhancement and voice identification services correct audio issues like background noise and low volume while identifying and matching a voice on an audio recording to a specific speaker. Our audio forensic expertise isolates voices or sounds as needed to help you strengthen your case. Voice identification consists of our digital forensics professionals comparing audio snippets to recorded voices and using vocal identifiers like pitch, cadence, and mannerisms to make a positive match.
Learn More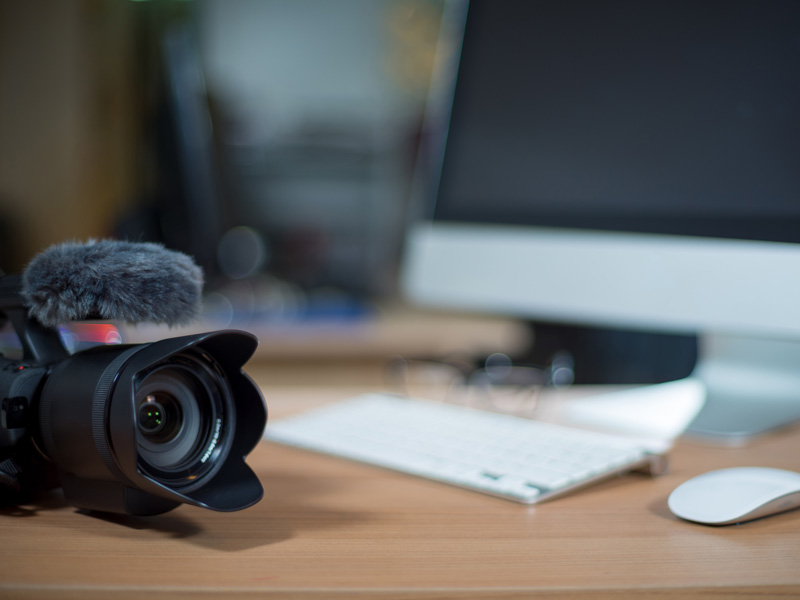 Digital Video Forensics, Video Enhancement, & Video Redaction
Forensic video enhancement involves changes to lighting, color, and contrast settings in video footage to improve visibility and sharpness. Video enhancement specialists examine, identify, and document any accidental or intentional changes in the video's footage, such as a change in frame rate or speed. Video redaction removes faces or other identifying features by blurring or marking them out to protect the privacy of uninvolved subjects. Video and photo authentication proves that captured video or photo footage occurred on the date, at the time, and with the camera reported to you.
Learn More
Digital Forensics & Computer Forensics
When discovering significant data on computers, tablets, phones, in-network systems, or cloud services, our computer forensics investigator knows precisely where to look. We'll collect any data related to your case and present it in a timeline so you can understand how events unfolded. Digital forensics professionals can help you build a stronger case with credible information. Because we preserve all digital media, you'll never have to worry about accidental or intentional deletion or corruption. Our digital media cyber forensics team collects, analyzes, and builds reports for you based on evidence collected through computer forensics and audio and video forensics.
Learn More
Covert Electronics
Many believe that they're erasing their footprints and hiding their deeds by deleting digital data such as photos, video, audio, documents, and emails from their devices. Audio and video forensics depends on the ability to recover deleted files, and our knowledge of electronics and digital media helps us find those files. We can safely recover corrupted files and track what happened to them. Our digital forensics investigators can also repair broken tape cassettes, digitize analog audio and video footage, and dig into digital data files to retrieve relevant information. Using the available computerized electronics, our investigators will compile all electronic evidence for you, leaving you less to worry about.
Learn More
Consulting and Training
Talking to you, finding what the objective is, and providing practical strategies with solutions are a must. When confronted with questionable audio, video, and cell phone computer evidence, call Ken at KandR Forensic before the first, possibly avoidable deposition. At the end of our first free meeting, we predict you will feel more supported, at ease, and better prepared for the complexities of your digital media needs. The evidence you see or hear may not be what you think. K and R is available for law group intuitive inspiring lectures. (Digital Media Pitfalls)
Contact
Staging Studio Print Services
The parent K&R Digital Media Productions is a full-service commercial print, audio, and video production studio that has the capabilities of creating compelling print, visual and audio courtroom support products. Society has grown accustomed to well-produced media that shows and teaches us, so much so, that being unprepared could be disastrous. Juries of today are much different in the way they receive case information. We provide creative services, equipment, and operation support for your courtroom presentation.
Contact